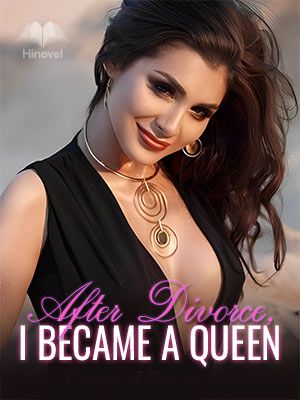 After Divorce, I Became A Queen
Minnie James
9.0
Ratings
Summary
After three years of hidden marriage, he eventually handed her a paper divorce agreement. At that time she covered her belly and asked him, "What if I have a child?" And he was indifferent to it, "I remember I did not touch you." Later, on his wedding day with his first love, she was sent to the ICU covered in blood and never came out. Only at that moment did he realize how wrong he was. Since then, he has been missing a person, day and night, and has gone crazy about it. Until that day, at a friend's wedding, she wore a white wedding dress and brushed past him ......
RomanceEmotionUrbancontemporaryTrue LoveArranged marriageMarriagelove-triangleSad loveCounterattackSecond ChanceBreak UpDivorceRevengecontract marriageCEOPregnantmillionaireSingle Mother
Chapter 1 Physical Check
"Hey, have you met Dr Carroll today? He's so handsome!"
"Yeah, but I heard he has been married. And it's said that the doctor newly inducted into the emergency department used to be his first love."
"Well, I gotta say they look like a perfect match."
Some of the nurses were gossiping happily outside the gynaecology department of the Halberk Central Hospital.
With her head down and eyes fixed on her toes, Aurora Robertson caught every single sentence of the conversation.
Indeed, the guy addressed as Dr Carroll was exactly her husband, whose name was Sion Carroll.
However, only less than five people were knowing about her.
Sion, the neurologist working in Halberk Central Hospital, was known as a young and promising gentleman with his appearance more attractive than many of those male celebrities. What was more, he was greatly renowned in the medical system in the city.
No wonder he had been the topic of other's conversation.
Then a middle-aged lady with curly hair rushed over.
It was Maisy Carroll, Sion's mother and also Aurora's mother-in-law.
She asked Aurora anxiously as if she were her real mom, "Your name hasn't been called?"
Aurora collected herself and took a look at the screen, where it showed she would be the next.
"I am the next."
About two minutes later, her name was called by the speaker. She was told to have the consultation in Room No.3.
Maisy then hurried to take her hand to lead her in.
A young doctor with glasses slightly nodded to indicate a chair to her, "Please take a seat. What's your symptom?"
Aurora casually sat down and replied, "I don't feel any unwell symptoms."
Maisy sat down next to her and cast a reproachful glance, "Doc, she needs a thorough gynaecological examination. She has been married for three years and still hasn't got pregnant. I am afraid there might be problems concerning about her ovary or hormone."
The doctor carefully stared at her face. He found it a bit surprising to notice that she had been married for three years at such a young age.
"Well, I suggest her husband should be fully checked as well."
Before Aurora could reply, Maisy hurried to respond, "My son has been physically well! I don't think it should be his problem."
Aurora pouted in silence.
Though she had been married for three years, Sion had never slept with her. It would be against the odds if she got pregnant.
However, judging from her silent response, the doctor also reckoned she might have acquiesced in Maisy's opinion.
The doctor sighed and continued, "Don't worry. You're still young. It should be fine. Let's perform an endoscope check. Come with me."
After taking a look at Maisy, who seemed a bit displeased, Aurora was left with no alternative but to stand up and follow.
It was nothing but a check. Maisy would probably give up after that, she reckoned.
As soon as she followed into another room, she saw equipment placed next to a bed.
It looked much like that equipment for B-ultrasonography check on her belly when she suffered from cramps at a younger age, she supposed. So she told herself there was nothing to worry about.
The doctor kept on working on the equipment and then put on a pair of gloves, "Take off your pants and lie on the bed."
Aurora asked again while leaning against the bed, "What?"
"Take off your pants."
Upon hearing that, she felt like her heartbeat started running wild.
Staring at the equipment, she finally noticed what kind of check it would be.
She couldn't help swallowing. Panic somehow started to crawl all over her body. She felt like speaking but she failed.
Maisy was just a step away from her. There was nothing she could say to refuse.
Was she going to confess that she had never slept with Sion?
Undoubtedly, Sion had been an outstanding doctor. However, he could never be recognized as a responsible husband.
During the three-year marriage, he deemed her nothing but a living piece of decoration.
However, it would be embarrassing for Aurora to confess that.
What if Maisy knew the truth?
Aurora got rather distraught at the thought of that.
Whatever.
She gritted and then took off her pants and got onto the bed before the doctor ran out of patience.
Though she was still a virgin, it was nothing to be ashamed of, she told herself. It would be fine a few minutes later, she supposed.
"Spread out your legs and hold your knees with both hands." While speaking, the doctor approached with the equipment.
She couldn't help shivering when hearing the slight beep coming from the machine.
She felt like her naked legs fell into a sudden cramp out of nervousness. Soon, she got overwhelmed with a terrible sense of shame and fear.
She felt like she wanted faked unconsciousness.
She clenched her fists hard with palms sweating and nails poking deep into the flesh.
"Relax."
The doctor bent over.
With her eyes closed, Aurora could feel there was something cold approaching her crotch.
However, the weird feelings she expected didn't come to her. Instead, the machine suddenly stopped.
Aurora slightly opened one of her eyes. The machine seemed to be out of work.
The next second, the doctor left and exclaimed surprisedly, "Oh, Dr Carroll, what brings you here?"
A bad feeling crawled up in her mind. She hurried to get off the bed and lift her pants.
How came Sion suddenly dropped by?